Mace + Alexandra
September 2, 2017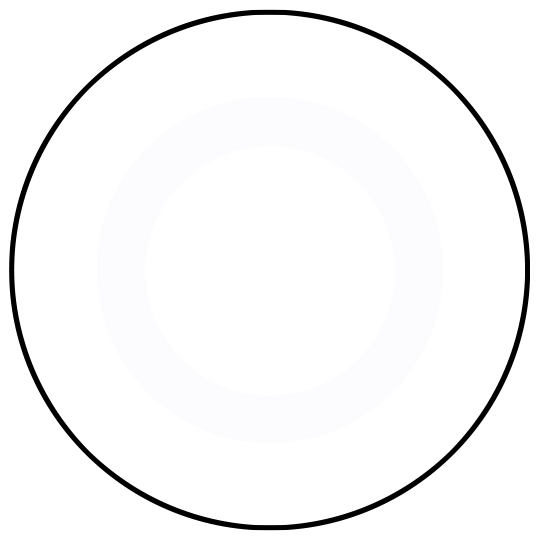 We worked together over the phone for close to a year before the flirting started. Then, Alexandra used her wit and sarcasm to take the flirting up a notch. Soon, we found ourselves talking on the phone for hours on end...which is quite the feat given that we both hate being on the phone.
The flirting and constant chatting was nice, but we both realized it was short-lived as he lived in Texas, and she in Utah. Then, fate stepped in. The mortgage industry was about to undergo a major overhaul, and the company Alexandra works for was flying Mace to Utah to assist in this transition. One of the evenings Mace was in Utah, a group of Alexandra's colleagues were supposed to go to dinner and discuss the regulatory changes. Only two people showed up to that dinner.
From there, things got tricky. While Mace did work from home, he was rooted in Texas and Alexandra's job was keeping her in Utah. So, the two of them spent ridiculous amounts of money on plane tickets to go back and forth to see each other. Each goodbye was harder than the last. Then, the first of many serendipitous moments: Mace called Alexandra in the middle of a workday (which was fairly rare) to inform her that a company had just called him asking him to come work on site for 2 -3 months. The company that called happened to be located about 10 minutes from where Alexandra works.
Shortly before Mace got the fated call in January, he coyly informed Alexandra that if their relationship was going to work, she was going to need to move to Texas. Next thing they both knew, he booked a one-way ticket to Salt Lake City and moved in to an extended stay hotel. For three months.
At this point, Alexandra was terrified that things were going to go well and she was going to have to bid farewell after 3 months of seeing Mace every day. Instead, in true southern fashion, Mace packed up his truck, his dog, and his mom, and travelled across the country to move to Utah for good. He packed his entire life into 3 boxes, sold everything else, and decided to call Utah home.
The two moved in to what may be the world's smallest apartment. Mace worked from a small table next to their bed and Alexandra stored her clothes in a dresser in the bathroom. But they didn't kill each other, so that was a good start. Shortly thereafter, Alexandra went under contract to build a home. The prospect of moving in to a larger home (that even had a yard) made the cramped quarters of the tiny one bedroom seem somewhat bearable.
The house was making progress, but Alexandra couldn't help but feel like they were going to live in that teeny apartment for-ev-er. In August, Alexandra got a much needed getaway to Idaho to see her best girl, Ashton. Unbeknownst to her, Mace took Alexandra's mom to a very special dinner. He asked for her daughter's hand in marriage. After Teresa whole-heartedly agreed, she asked him about a time frame. He indicated that he wanted to wait until the house was built (presumably another 4 months). Teresa laughed and told him he wouldn't make it that long.
He managed to wait 7 days. The day after that special dinner, Alexandra came home from Idaho. And Mace realized he couldn't wait any longer than a week. So he started conjuring up all sorts of ideas for the proposal; from banners in the sky, to people holding up signs at the couple's favorite hotel. Then, it donned on him that, given that Alexandra HATED being the center of attention, elaborate proposals were not the way to go. Then, Alexandra's mom, Teresa, text them both saying she had to go to Las Vegas for a work trip the following weekend, and asked if they wanted to tag along. Mace sprung into action and decided he wanted to propose in Sin City.
Teresa agreed that this was the perfect opportunity and begun orchestrating plans for a beautiful dinner. Alexandra's favorite flowers were custom ordered, the couple's song was to be played live by an electric violinist, their table was to be in a large enough opening that Mace could get down on one knee, and Teresa arranged for a "dummy" ring to be picked up at Tiffany & Co. before she left for Las Vegas.
The couple boarded their flight to Vegas after work on Friday, August 19. Boarding just after them was a girl who recognized Alexandra by name, but Alexandra could not figure out how she knew her. She introduced herself as Justine, from Tiffany & Co., and then proceeded to sit down in the seat next to Alexandra. Justine was the girl who had sold Teresa the "dummy" ring just the day before.

We got off the plane and Mace found a limo for the two to ride to their hotel. In hindsight, Alexandra should have known something was up, given the fact that Mace just spent money on something as gimmicky as a limo ride, but she chalked it up to the fact that Vegas does weird things to people. The two rode around town and got to see the famous Las Vegas sign.
The day of the engagement, Alexandra, Teresa, and Mace went to go lounge by the pool. Mace bought his "dubs" women poolside massages, and then said he was going inside to gamble. That left Teresa alone with Alexandra for a number of painfully quiet hours. Then, it was time to go get ready for dinner. And Mace was nowhere to be found. He wasn't gambling, instead he was in his hotel room napping and watching a movie. Once again, Alexandra should have seen it as a sign, because he never naps on vacation. But, Vegas does weird things to a person. Hours of sun and heat (and maybe a bit of alcohol) started to take their toll, and Alexandra did not like the idea of putting on a tight outfit and going to dinner. Both Mace and Teresa told her she needed to man up (and there may have been a brief guilt trip), so she threw that tight outfit on and made it down to dinner.

Just as the waitress was about to seat us, Teresa started giggling and acting funny. Alexandra looked back to see what she was up to, and she caught a glimpse of Teresa handing Mace a Tiffany blue box wrapped in white ribbon. Alexandra had a feeling that they weren't going to dinner for her to receive a pair of earrings. And she panicked. The three of them proceeded to discuss the beautiful wine cellar and the impeccable lighting in the lobby, just to avoid talking about the elephant in the room.

Then, we walked back toward our table, and Mace dropped to one knee and told Alexandra that he wanted to spend forever with her. Alexandra's immediate response was "yes, of course!" and we sat down to a wonderful meal. And the violinist played our song, and our dozens upon dozens of flowers looked beautiful. Most importantly, we couldn't take our eyes off each other. We smiled so hard we laughed, and laughed so hard we cried.
After the initial jitters and tears subsided, we called Mace's mom, brother, and sister to tell them all the good news. They were elated.

Halfway through dinner Mace indicated that the ring he had placed on Alexandra's finger, was not her permanent ring, but that she could pick one out when we got home. But, Alexandra being the shop-a-holic that she is, reminded him that the Tiffany & Co. in Vegas was open until midnight.

We finished up dinner and made the trek over to Tiffany & Co. Alexandra told Mace that there was this ring that she picked out when she was 15, and said if she ever got married that was the ring she wanted. She didn't even know if Tiffany made it anymore. When we walked in to the store, Alexandra wandered around trying to find said ring. Turns out, Tiffany still made the ring, but it was being discontinued. There were a total of 10 left in the world. The one that was on display in Vegas happened to be Alexandra's ring size. Needless to say, they left with that ring. Alexandra tried on others for good measure, but Mace was determined that the ring she picked out all those years ago was meant to be. Little did he know, it also happened to be the least expensive ring she tried on that night.
Life after engagement got pretty hectic. The house was nearing completion, Mace was incredibly busy with work, Alexandra had to plan an engagement party (without turning in to a nervous wreck), and the holidays were upon us before we knew it.

Our house was finally completed in December, and we got keys on December 6. We managed to move in to the house in one day. And, despite some hesitation throughout the process, we both decided that this house was wonderful. It was so spacious. We could whisper in one room and not hear it in another. And Mace could work in a room different from the one he slept in. The only drawback -- Alexandra is now faced with the daunting task of picking out furniture that isn't plastic or temporary. So, basically, we still have plastic and temporary furniture.

Otherwise, life is flying by. Between traveling to see family, traveling to wear out the new motorhome, and traveling to see little smidgins of the world, we haven't been in our beautiful home much. It has been a wonderful whirlwind.
Alexandra knew from the moment we got engaged that she wanted a destination wedding. She knew she wanted small, intimate, and most of all: memorable. She started dreaming up all sorts of ideas (getting married in a hot air balloon, at a space rocket launch, in Italy), but these ideas were way too grandiose. Mace too wanted a small wedding, but, after abandoning the idea of a space rocket launch, he decided he wanted something a little more traditional. Alexandra toyed with what felt like hundreds of ideas and locales, and suggested San Antonio out of the blue. Mace decided that he did want to have the wedding in Texas, so that we could have one aspect of the wedding where he was from, and still have the reception back in Utah. But, Alexandra wasn't sold. She couldn't find a single venue that was indoors (because humans legitimately melt outside in Texas in September) that didn't seem boring or overdone. Until Teresa stumbled upon Hotel Emma. Suddenly, it all seemed perfect. That was exactly where they were supposed to get married.
Boudro's on the Riverwalk
421 E Commerce St
San Antonio, TX 78205
United States
Sat
Sep 2
2017
5:00 pm
TO 11:30 pm
Southerleigh
136 E Grayson St
Number 120
San Antonio, TX 78215

Salt Lake Hardware Building
155 N 400 W
Salt Lake City, UT