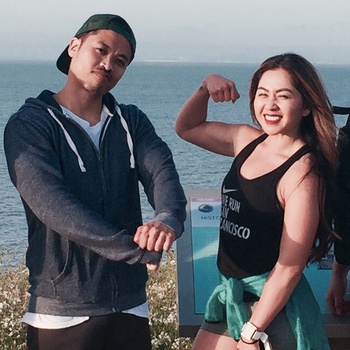 Samantha and Jefferson started going to their crossfit gym during the end of 2015 regularly for a few months. They've NEVER met or even crossed paths. Sam always attended 5am classes and Jeff always attended classes in the evenings.

One day, Sam's friend decided to try out crossfit with her so she went in the evening. She walks into the box and coincidentally, her friend was an old family friend of Jeff's from his hometown! This was they day they became acquainted because of their mutual friend.

Sam was always very active, always at the gym and even leads a running crew. Months down the line Sam was at the gym and overheard Jeff putting his crossfit membership on hold. Again, coincidentally, Sam was leading her running group in San Mateo that week and invited Jeff to join, encouraging him to stay active! Surprisingly, Jeff came (photo shown).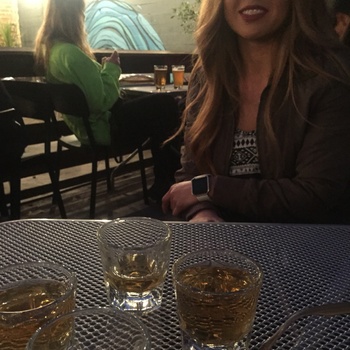 After their run (same day), Sam asked Jeff to take her home since they were next door neighbors. That evening Sam was planning to go out with her girls to scope out a happy hour location to plan for her Crossfit gym. Jeff decided to join.

Sam and Jeff grabbed a few drinks while waiting for their friends. The bartender messed up on their drinks so he just gave them the extra. Their friends arrived over an hour later, leaving plenty of time for Sam and Jeff to have one on one time.

During this time, they had a lot of conversations that intrigued each other about one another. They had a weird connection. Or maybe it was the alcohol?

FUN FACT: Sam and Jeff lived in Burlingame for over a year and DID not know they were NEXT DOOR neighbors. Literally, next door neighbors. If that's not fate, I don't know what is?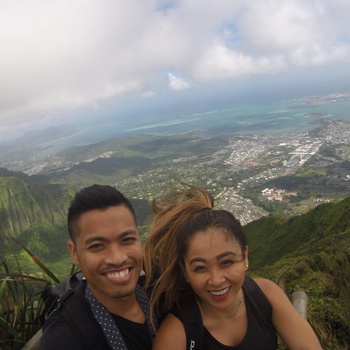 About a week into texting and getting to know each other, it was very apparent there was something there. They had so much in common! They had many shared interest, same morals, and the same goals in life.

Random chats lead to booking a trip to Hawaii together 6 months down the line. Mind you, this was about a week or two into "talking" as friends. They both knew that this instant connection meant something more than a short-term relationship.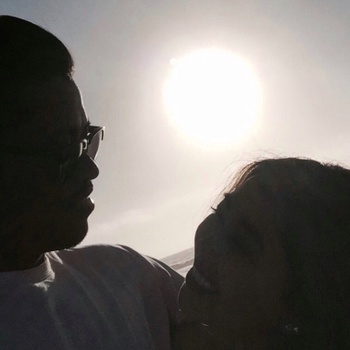 One month of getting to know each other, they decided to make it official on June 25, 2016. A week later, they decided to move in together. Hey, why not? They were already next door neighbors - living less than 100 feet away from each other.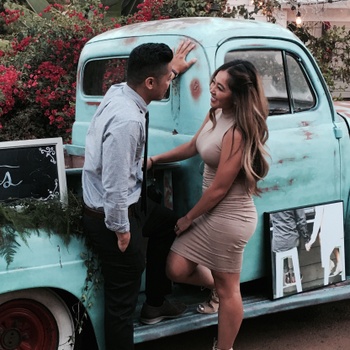 "I didn't plan on falling in love with you, and I doubt if you planned on falling in love with me. But once we met, it was clear that neither of us could control what was happening to us."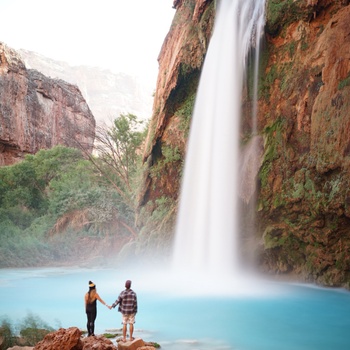 Sam and Jeff had so much in common. The biggest thing is their love for adventure. Together, they've experienced so many beautiful places and fell more in love exploring together.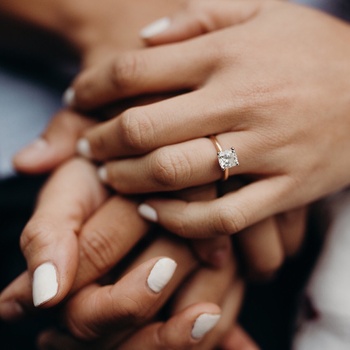 "You can't set the timing on love. When you realize you want to spend the rest of your life with somebody, you want the rest of your life to start as soon as possible."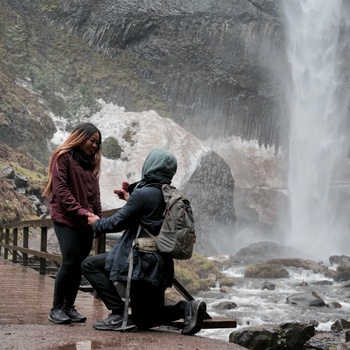 They already knew months ago that this day was coming. On February 12, 2017, during their last day in their trip to Oregon, Jeff proposed to Sam.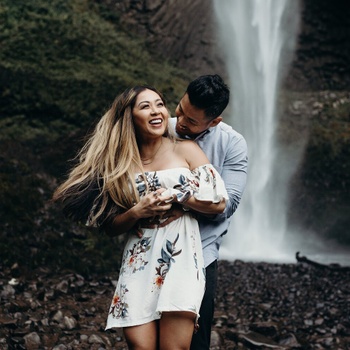 Love works in mysterious ways. It is very rare to meet someone for the first time and feel as though you have known them forever. People search their whole lives to find their soulmates.

"Life throws you the unexpected, but it's about having good timing with the right person." 

Sam and Jeff never felt more complete with the addition of their pup named Moses. 
Sam & Jeff celebrated their two year anniversary with a private elopement with just the two. They are excited to celebrate their marriage with their family and friends!