Matt and Lynsey
March 29, 2014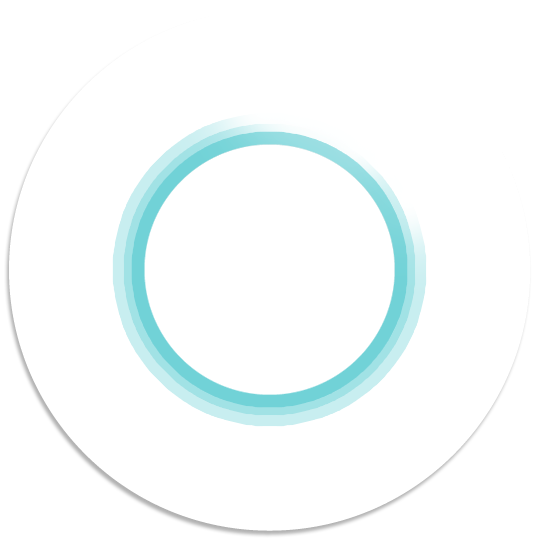 waiting to come to Las Vegas during our first visit. :-)
there is a Bear following Lynsey
Our first date was at an Aquarium. Which on our wedding day will be 2 years from our first kiss.
Matt picked me up in Portland so we made a pit stop to eat yummy doughnuts
Multnomah Falls is where Matt and Lynsey said 'I love you' for the first time.
Parents of the Bride
Gail Glassbrook
Momma!
To the most amazing Woman I know. Thanks for helping to raise me into a strong woman who knows what she wants. Thank you for always encouraging me to pursue my dreams and believing that I could do whatever I set my mind to. I am so thankful that I can share anything with you, thank you for being my friend and someone that I can look up to and respect. I Love you Momma.
John Glassbrook
Daddy-0
Daddy, I don't know what to say, you're my Daddy and I love you. You constantly amaze me at your ability to create anything. I miss fishing with you, you're a great fishing buddy, as long as Jill can keep those hooks out of her ear we could stay on the lake for a little while longer.
Julie Cook
StepMom
Julie, Thanks for being such a great part of my life. We have been on some truly wonderful adventures, not only across the world but in your living room when we stay up late talking. You're a riot and I am so glad that we get to share and make so many great memories together.
Parents of the Groom
Jennifer Lewis Oliver
Mum
Mom you are the best, I couldn't imagine anyone else to do a better job. you are not only a parental figure but one of my best friends, I know a l lot of kids probably don't think of their parents that way but you and dad sure do fit the role of best friend status, you were always there for us when we were growing up teaching us right from wrong….( especially me, with fire…. >.>) though I think that the thing you taught me most was being patience and my laid back personality or I may have gotten it from grandpa Joe who knows, sure wish he was still with us to be here. with all the support you have gave me over the past 25 years you have helped me significantly be the person i am here today.  I love you Mom
Ben Oliver
Dad
Dad you are one of the greatest people i know. you are smart, funny and kind. having you be there in my life as a father growing up has been the best experience anyone could ask for you have taught me many things and still im still learning from you. i am glad that you and mom are both here by my side and lynsey for our wedding day.
Bridesmaids
Jill Glassbrook
Maid of Honor/Bestest Big Sister
Although Jill is not as wild as I am, she is a great roll model and friend. Maybe some day she will be as wild as me. I am so thankful to have such a wonderful sister. Thanks for always being someone I can look up to, call when I need to sing, and to tell me the brutal truth when it needs telling. Thanks for being awesome punk.
Julie ford
Friend/ Bridesmaid
Jules and I go way back... we became friends in 8th grade photography... I'm glad we were the weird ones Jules. Thanks for always being there. You're a great friend, and there are days that I don't know what I would do if you didn't put up with my crazy.
Sarah Kucsma
Friend/Bridesmaid
Sarah, we sailed the ocean together and learned so much about ourselves and out lives journeys at that time. I am so grateful that I got to be a part of your cruise ship journey and that we are able to continue our live journey and friendship here in Las Vegas. You are such a gracious and inspiring person.
Heather Martinez
Friend/Bridesmaid
One of my first real friends in Las Vegas that makes this place feel like home. Thanks for being my Las Vegas person and although this sounds weird, you're like my grandpa, I can play cards and talk with you all night. I would not trade that for anything.
Danielle Cook
Little Sister/Bridesmaid
Danielley Gabelly, you're the little sister I never knew I wanted... I always thought that I wanted a little brother growing up and then I was so lucky to have you! You are so much fun and loving and caring person. I miss you terribly and am so thankful that I got to grow up with you. I am so proud of you and the wonderful person and mom that you have become.
Alyssa Hartley
Friend/Bridesmaid
Alyssa, you are so fun, free spirited and crafty. You are always thinking of others and I love that about you. I am so glad that even though times may pass when we do not talk as much as we would like, that we will always have a great friendship that can pickup wherever we left off. Thanks for always bringing tears to my eyes with laughter.
Wayne Glassbrook
Brother/Bridesmaid
Wayne, thanks for beating me up and making fun of me when I was younger. It helped me to form a little tougher skin (most of the time). You are so talented, patient and you have a great sense of humor. With ten years between us I know it took a long time before we could actually relate to one another ( I had to catch up) but I am thankful that we get to be friends. You're a great Brother and I love you.
Groomsmen
Brea Bampton
The Sister
The best big/Little sister anyone could ask for. You were a pain growing up but then I guess I probably wasn't the easiest to grow up with either =P. You are the greatest, smartest, loving , fun, easy going and just an amazing person to be around especially when drinking and reciting Tommy boy word for word... not sure why that movie is the one movie that we have decided to recite but that....... was...the.... awwwwseeooommeeessstt... movie of all time! I love you Brea and you are the greatest sibling ever and cannot wait to see you. I love you Brea.
Brighton Brig-iton Ratsch
cousin
Brotan, you are the greatest man. you have been a great guy to grow up with, you are funny, kind and talented . through growing up we have had a ton of memories and i cant wait for you be next to me when get here for the wedding standing by everyone. love ya man.
Steven Curtis Pixler Jr.
Friend
Broku, cant believe the day has come from playing halo for 48 hrs straight.... eating all of bruce and calvins grandpas snack packs and then blaming it on Eric... who knew a friendship could start from that lol. i am sure glad it did. you are an awesome guy and having you around is a ton of fun man i am glad you are able to be here next to me on the big day though you weren't sure if you were gonna make it. thanks for being a great friend for as long as we have been its been a blast!
Zachary Clifford
Friend
Brogeta, dude its been almost 20 years since we met in school and it has been a blast ever since, im glad you can make it. we have had some fun times in richland and benton city memories that wont be forgotten from when were we grew up. game nights especially or just walking around uptown just to pass the time and work who could pick a better team at interwest sheesh we never had to talk most of the time we knew what had to be done and it was a blast. thanks for being there for as long as you have!
Joseph Martinez
friend
Joe. we have been friends for about 2 years now and its been great getting to know you and heather, it is a blast hanging out with ya. you guys have been there for us and i love having get to gethers with you both it is a blast. we need more of it. you both are great and having you both here at the wedding with means the world to us.
collin barnes
friend
Picclbro, we have only met a couple times and it has been a blast when you are here to visit, now you are here to stay and i cant wait to get to know you more. im glad we have finally got to meet your Woman Anna she has been a delight, you to are very great together.
conner
friend
Brohan, its been a blast to have you as a friend man and you have been there through thick and thin, you are a smart and kind person and i am glad that we had met, though we have been introduced before Lake Drafting class, thats were we really became friends i believe, cracking jokes, library sharing and being complete nerds. those were good times and they have kept on going ever since. i am glad you are able to come down here with zach its a long freaking drive. i cant wait for you both to be here.
Key People
Scott Glassbrook
Brother/ You'll see
Scotty, I'd like to start off by telling you that I love how when we catch up on the phone we can talk for hours and when it seems like it's time to go, there is always something more to talk about. Thanks for always being there growing up and fixing my cars, and bailing me out when I needed help. I'm glad that we have grown to be friends over the past decade, even though sometimes your a butthead.. :-P