Courtney & Andrew
April 14, 2014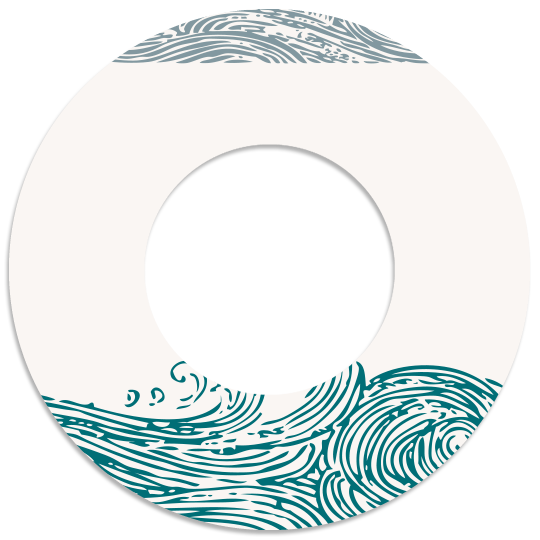 Courtney was born and raised in Greensboro, North Carolina to Robert and Vickie Baber. She grew up enjoying everything from gymnastics and cheerleading to playing basketball in the driveway after school. Her brother Ryan was constantly by her side, that is until he decided playing with dolls was not so much fun. Her sister Renee was usually reading or playing with her many odd pets. All the while Courtney was busy completing all of the household chores, because she knew more chores meant more allowance! This strong work ethic continued as she was always eager to work, whether it was babysitting for neighbors or eventually waitressing in (many) local restaurants. In 2006 she started working for an espresso machine company and became an integral part of their business over the following 8 years. She is thankful every day for her time spent with this company, as it allowed her to meet the love of her life. No, not coffee. Her soon to be husband, Mr. Andrew Jensen!
Andrew was born in Detroit Lakes, MN and raised in Brainerd by his loving adoptive parents. As a kid, Andrew kept a small zoo consisting of reptiles, amphibians and mammals alike. When not tending to his pets he was playing with legos and computers. He especially enjoyed learning to hunt and fish with his dad. Andrew's sister Jodi being a few years older, paved the way to adulthood all the while looking after her younger brother. Andrew's true passion has always been the great outdoors and he wanted to keep it as that. Therefore he pursued a career in technology, something else he truly enjoys. After college, he began a project management position at a small cabinet shop which cemented his love for design. In 2003 he started working for Design and Layout Services and has since helped open nearly 800 coffee shops worldwide. When he's not sitting behind his computer, you'll likely find him in the woods or on the lake… but always in a hurry to get home to the love of his life!
Born on March 10, 2013 to "Max of Hill Top Farms" and "Rawhides Guns a Blaze", this adorable German Shorthaired Pointer puppy joined the family on a rainy day in May. He spent his early days playing rambunctiously with his many toys, and then crashing hard into the nearest lap. It wasn't long before he was in the field with Dad, learning the obedience required to be a good hunter… but the real goal was just to tire him out so he'd stop running around the house with our shoes! He now spends his days napping peacefully in his favorite sunny spot by the window or driving Mom crazy by being the wild-man that he is. Cruise is quickly becoming a great hunting partner and enjoys boat rides, running like lightning through a field or playing at the lakes edge.
On Friday afternoon, Andrew was just home from work and offered to make Courtney a drink. She accepted and he brought her a wine glass (full of her favorite SkinnyGirl Margarita). On top of the glass was a small turquoise box. He set it down next to her and receded to the kitchen. When she saw the box, she knew this couldn't be a proposal because Andrew is a pretty romantic guy. She opened the box and saw beautiful diamond stud earrings. She quickly put them on and wore them the entire weekend that they spent up North with Andrew's family.

When Sunday morning came, September 1st, Andrew was eager to get home. Very eager. He quickly packed up and they were headed home by noon. He wanted to get out on the lake for some fishing that evening and had casually mentioned that there was also a Labor Day fireworks display. They enjoyed a nice dinner on the lake and anchored the boat at Bohns Point in Crystal Bay to watch the fireworks.

Sitting close under a blanket they watched the show. Courtney snapped a few pictures of the fireworks and as the grand finale began, she looked over and Andrew was holding the ring. It was completely dark at this point, but Andrew was prepared with a flashlight so she could see the beautiful ring he had picked. He asked the question, she ecstatically said yes and clutched the over-sized ring on her finger for the rest of the night.
Courtney and Andrew were first introduced in April 2006 at an event in Greensboro following a coffee exhibition in Charlotte. Courtney had just started with a new company and they threw her into the mix meeting all these new industry colleagues. Andrew was one of these patrons. It was a brief meeting, but none the less, it happened. Courtney began attending national trade shows regularly in 2008, where Andrew was also an exhibitor. They attended four trade shows a year, every year since and remained friends. You could say he always had an eye on her, but timing was never just right.

Andrew's employer Design & Layout Services hosts an annual event called Fishing Fest, where many industry friends join together to try their luck at catching different fish species across the country. Courtney attended her first "Fishing Fest" in Minneapolis in 2010. Little did she know a few years later she would call that place home!

As the many trade shows passed, they were attending more and more of the same dinners and after parties. Following one of the industry dinners, these two were sitting at a hotel lobby bar enjoying some cocktails. After all this history, it was finally all falling in place. They had a discussion about a large elephant in the room, and they both knew everything about that elephant. They were meant for each other and nothing more was standing in their way.

She packed up her life in NC and made the 1200 mile move to be with her new love in MN. Not even the cold winters could keep her away! The guy who spent every waking second either fishing or hunting now had something else on his mind, the new princess of his life.
Bridesmaids
Renee Hill
Matron of Honor
Renee is Courtney's older sister and oldest friend. When they were't busy tormenting their little brother :) , they were likely in the basement making up dance routines and shows. As adults they were lucky to spend several years living nearby. Renee lives in Tampa, Florida with her husband Tim and works as a Senior Marketing Associate for New York Life Insurance Company.
Elizabeth Lane Green
Bridesmaid
Courtney and EL met at Sternberger Elementary where they both started Girl Scouts as "daisies". Growing up, EL came to all of Courtney's birthday parties and in high school, Courtney had lunch at EL's house almost daily. EL lives in Atlanta, Georgia and works as an Account Coordinator for Asbury Automotive Group.
Kelly Blanks
Bridesmaid
Courtney and Kelly met at Outback Steakhouse where they both worked during high school. They've shared drinks at nearly every bar in Greensboro and always end the night with a meal from Cook-out. Kelly lives in Atlanta, Georgia and works as a Flight Attendant for Delta.
Courtney Purvis
Bridesmaid
Courtney and Courtney, or Baber and Purvis as they were often called, met at Grimsley and were practically joined at the hip through high school. They often consider themselves lucky for surviving those shenanigan-filled years. Courtney lives in Clemmons, North Carolina where she does promotional work.
Holly McAdam
Bridesmaid
Courtney and Holly met a few years ago when Courtney's brother introduced Holly as his girlfriend (now fiance!). She fit right in as part of the family and has a particularly special bond with Courtney's Mom. Holly lives in Asheville, North Carolina and works as a Speech-Language Pathologist for Carolina Pediatric Therapy.
Our Parents
Bob Baber & Victoria Eves-Baber
Bride's Parents
Robert was born in Valley Forge, PA, but grew up as an "army brat" moving 13 times and attending 4 high schools in 3 countries. Victoria also spent much of her childhood overseas where she attended boarding school in Switzerland and lived in Germany the same years Bob did! She raised 2 sons in Massachusetts before moving down to North Carolina. Bob and Victoria recently celebrated their 13 year anniversary! They enjoy the best of both worlds in North Carolina, spending most of the time at their lake front home in Morganton while also enjoying the beautiful fall and winter in the mountains of Boone. Robert is a business consultant, but his true passion is brewing beer! It all began with a Christmas gift 2 years ago from his children and he has since brewed and bottled over 22 beers, ranging from a simple Citrus Wheat to his more complex Double Chocolate Starbucks Coffee Stout. Victoria is a Regional Credit Manager and Administration Executive at Bank of America. When not working she is likely whipping up her famous salad and a delicious meal while enjoying a glass of Chardonnay!
Alan & Kathy Jensen
Groom's Parents
Alan was born in Redwood Falls, MN and grew up in Brainerd learning to hunt and fish from his father. He joined the Air Force after high school where he served four years in the Vietnam War. Alan retired from a family road construction business after 33 dedicated years. Kathy was born and raised in Brainerd and spent four years abroad in Germany. For 17 years, she was an Insurance Coordinator at the Brainerd Medical Center. After which Kathy and her sister, Nancy, finally fulfilled their dreams of owning a home décor gift shop. Not only did they enjoy helping others furnish their homes, but they also enjoyed the perk of redecorating their own homes… many, many times during those 16 years. :) Alan and Kathy met through friends and were married 4 months later! Their retirement has allowed them ample time to visit their grandchildren in Wisconsin and also escape the cold winters by heading south to the sunny shores of Florida! Kathy enjoys the beach while Alan collects sea shells and their sweet yellow lab, Maggie, doesn't mind the warmer temperatures either. Alan and Kathy will be celebrating their 40 year anniversary shortly after the marriage of their son!
Vickie Baber
Bride's Mother
Vickie was born in South Carolina and lived near the coast for nearly half of her life! She is a true beach girl and it remains one of her favorite places to this day. She was a stay at home mom where she made sure her 3 kids were on top of their school work and especially enjoyed helping with their art projects. Anyone who knows Vickie knows of her craftiness! She could regularly be found in the hallway of the kid's school, volunteering to make bulletin boards and art displays. She was known fondly by teachers and students alike. She went on to have a home organization and decorating business. These days she enjoys yoga, gardening and continues to decorate Christmas trees more beautiful than anyone I know!
Courtney & Andrew
gallery