Dana & Michael
October 25, 2014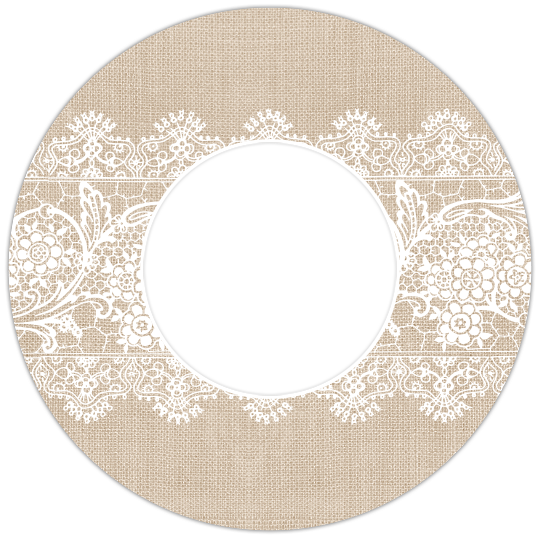 "We are all a little weird and Life's a little weird.
And when we find someone whose
Weirdness is compatible with ours,
We join up with them and fall in
Mutual weirdness and call it LOVE."
-Dr. Seuss

About Michael:
"Mike always gives 110% - and that includes making me happy. There isn't a day that goes by that he doesn't make me laugh, and not a minute I doubt his love for me. We may have taken the long route to get here, but he's made the journey unforgettable and I can't imagine spending my life with anyone else." ~Dana

About Dana:
"Dana is one of the most dynamic and passionate people I have ever met. She constantly shows how selfless and thoughtful she is by going out of her way to make everyone around her feel special. I feel blessed to be able to say that I get to spend the rest of my life trying to prove that I am worthy of her love." ~Michael
…although when it comes to Mike and me, I think "Our Saga" is much more fitting.

Mike and I met in October of 2005, off a dating website called Tru. For me, it was the first time meeting anyone from the internet (unfortunately, not the last!) and I was pleasantly surprised to meet such a normal guy. We dated for a couple months and then lost touch. I had JUST started work at my first "career" job and sorry to say, work was #1 priority at the time. We tried again January 2008 and November of 2010, each time dating a few months and getting pulled into other directions.

Then came, February 2012. I must say, we ALWAYS kept in touch. A "how's it going?" here, a "happy birthday" every year. There was never anything "wrong", just never clicked either, and we lived an hour away from each other – which didn't make it impossible, just harder. That year, Mike had won the "Assistant Professional of the Year" for the Mid-Atlantic Section of the PGA and was attending the awards banquet that March. While we had texted on a semi-regular basis, one day I received a text at work asking me to call him. I did, and received an invite to be his date at his awards banquet. I didn't end up going with him that night, but we did meet up the next week for dinner.

And so it began…
On February 24th, Mike and I made plans to meet at the P.F. Changs in Columbia (since that was the general ½ way point between the two of us). Should've taken us each 40 minutes or so to get there, took me 3 hours! Traffic was so bad, there were so many accidents, I almost turned around a dozen times. But something told me to keep going, and boy am I glad I listened.

We've been asked countless times, what was different this time around, and who can really tell? Timing truly IS everything. All of a sudden driving an hour to see each other every other night didn't seem like such a big deal. When you can easily and without question make each other the priority, you just know.
"Sometimes, I think about that day in the 3rd person. As if it was a scene out of a movie or a book I'd read. It's hard to wrap my head around the idea that something so amazing happened to me, that SOMEONE so amazing happened to me…"

I had imagined the way Mike would propose. Thought about opportune times, what he would say, what he might do. But never in my wildest dreams was it as thoughtful, heartfelt and memorable as the actual story.

Amanda and her husband, Lenny, were coming down for the weekend. As always, I dove into planning mode to organize a visit to remember (oh, irony…). I was in search of a winery to visit and stumbled upon The Winery at Olney. I had heard about it months back through Groupon, so decided to give it a try. Lucky for us, Groupon had another special. Wine and a good deal? I was already a pretty happy girl.

So, after Mike got home from work on Saturday, the four of us went to the tasting. Everything was normal, going on as planned and we were all excited about the afternoon to be had. After our tasting of our choice of 5 wines each, the waiter (Dale) said that they had a new wine and asked if we would we like to be guinea pigs. So, like you have to twist MY arm, of course we all said yes. Of course I'm asking to see the bottle and what is it… but he wouldn't tell us what it was until after we all had a taste. So, after tasting (and loving!) it, Mike asked him what it was and he brought over the bottle and slowly turned it around. There on the label read "Dana, Will You Marry Me?". I feel like it took me forever to read the bottle… by the time I finished reading it and it registered what I just saw, I looked to Mike and he was already down on one knee! All at once, everything that I ever wanted/dreamed was happening x10. I remember making sure I said "Yes!", cause in that very moment, I honestly was having trouble coming up with saying anything else. It was a complete and utter out of body experience.

Unbeknownst to me, Mike had given his phone to Dale and he gave it to a regular customer, who caught this entire proposal on video. I'm so glad Mike was clear-headed enough to think ahead that we'd want that for the archives!

YouTube Video:

So that's the proposal story… but as most of our people know, it didn't end there…

Later that night, after calling the majority of people in our contact books, Mike posted the video on Facebook for our family and friends to experience in the day. A friend of Mike's "liked" the video. And a friend of HER'S saw she liked it, watched it herself, and loved it. That friend was a reporter for Fox 5 News who contacted us via Mike's Facebook Sunday morning.

By Monday morning the story was approved by her producers and we were being interviewed in our home. The story was aired on the 5 o'clock and 10 o'clock news Monday night!

Catch the replay of the news clip(s) on MyFoxDC:
www.myfoxdc.com/story/24066881/a-maryland-man-has-raised-the-bar-for-anybody-thinking-of-proposing#axzz2lhYHWTO1

(To my surprise, I've been approached by people out of the DC area who saw it on their Fox stations, which is totally crazy, and I'm not gonna lie - kinda cool.)

Mike told me at the beginning of last year "I'm going to make you happier than you've ever been." MISSION ACCOMPLISHED.
The Gals
Amanda Vinci
Matron of Honor/BF of the Bride
Kristen Waldsmith
Bridesmaid/Sister of the Groom
Bethany Thomas
Bridesmaid/Sister of the Groom
Bailey Wargo
Bridesmaid/Cousin of the Bride
Sarah Waldsmith
Flower Girl/Niece of the Groom
Leah Waldsmith
Flower Girl/Niece of the Groom
The Guys
Timothy DeLucia
Best Man / BF of the Groom
Michael Talotta
Groomsman / Friend of Groom
Al Bull
Groomsman / Friend of Groom
Kyle Kraynick
Groomsman / Brother of Bride
Will Wargo
Ring Bearer/Cousin of the Bride
McGuire Clark
Ring Bearer/Cousin of the Bride