Alisha & Ameet
October 19, 2013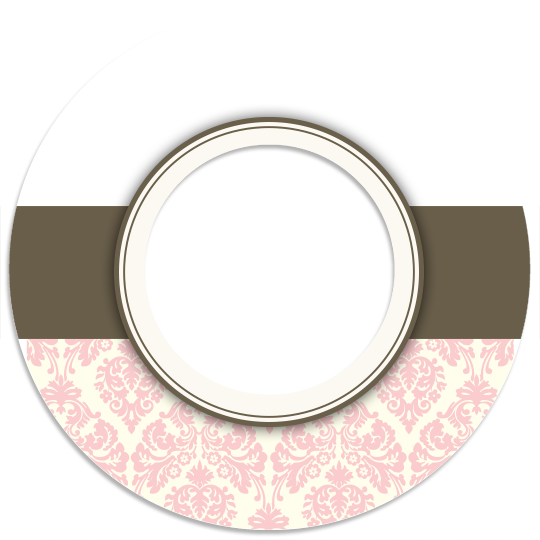 It was the first weekend in April and Ameet was making his first trip to Savannah to attend the wedding of his Duke friend, Vivek. At the reception, he was seated next to Alisha and they immediately hit it off. They spent hours hanging out after the reception and the next day Alisha took Ameet on a tour around downtown before his flight back to New York. Alisha and Ameet both knew this was the start of something very special!
Managing a long distance relationship is difficult and anyone that knows Alisha, knows that it is next to impossible to surprise her. However, this time would be different.

With the help of Alisha's close friend Smita, Ameet hatched out a plan to surprise Alisha. Alisha knew Ameet was scheduled on a direct evening flight to Savannah, but with only 3 seats available, Ameet was able to take the early afternoon flight. Smita's husband, Mitul, picked Ameet up from the airport, and then drove him downtown to the beautiful Bohemian Hotel.

Meanwhile, Ameet also coordinated with Alisha's brother, Amar- to help convince Alisha to come with him downtown to meet a broker. Amar was looking to buy a condo in the downtown area, and even brought along his dad's camera. Amar was able to convince Alisha that he needed it to take pictures of the unit. Once downtown, Amar concocted a story that the broker was running late and took Alisha up to the Rocks on the Roof for what was supposed to be a quick drink as they waited.

Ameet and Amar texted each other and Amar led Alisha to the back where Ameet came around the corner and surprised Alisha. He got down on one knee and popped the question and luckily she answered with an enthusiastic "Yes!". Amar, Alisha, and Ameet notified close family and friends and grabbed a quick drink before celebrating with local friends that evening.
Full Name: Alisha Kay Patel

Birthplace: Roanoke Rapids, NC

First Impression of Ameet: Very friendly- Met Ameet at Vivek and Supernita's wedding reception and Ameet showed up to the cocktail hour with a professional camera, Alisha knew right away her dad would approve! (Being that her dad is also into Photography)

Favorite characteristics of Ameet: Caring, patient, and thoughtful. Ameet is always able to bring a smile to anyone's face especially with his random outbursts of song and dance.

Alisha's Favorite Restaurant: Jalapeno's in Savannah and Taca Sushi.

Alisha's Favorite Drink: Vodka, Tonic with a splash of Cranberry.

Most looking forward to:
Starting a new chapter with my love! Adjusting to life as a married couple, and learning to live with Ameet's quirks.

Favorite past time: Exploring new places, trying new foods, spending quality time with Ameet.



Full Name: Ameet Umesh Shah

Birthplace: Abington, Pennsylvania

First Impression of Alisha: Cute southern charm :)

Favorite characteristics of Alisha: Caring, thoughtful and decisive. Alisha keeps Ameet straight by keeping him organized and calling him out on his crazy quirks.

Ameet's Favorite Restaurant: A toss up between Taco Bell and Jaiya Thai (NYC).

Ameet's Favorite Drink: Moscow Mule (Ginger Beer & Vodka)

Most looking forward to: Excited to start the next chapter of his life together with Alisha!

Favorite past time: Photography, traveling, and hanging out with family and friends.
Alisha's Family
Surendra Patel
Father of the Bride
Alisha's father is often times mistaken for the professional photographer at family events. Surendra always has his camera attached to his hip. His true passions include photography and playing golf. Alisha can always rely on Surendra to give his honest unfiltered opinion, eat her delicious meals no matter how good or bad, and lastly enjoy a dessert after a long tiring day. Surendra has taught Alisha many of life's lessons which she appreciates more and more as she gets older.
Shila Patel
Mother of the Bride
Words can not begin to describe Shila - beautiful, hardworking, loving, selfless, and an AMAZING cook! Family always comes first and Shila would bend over backwards to ensure everyone around her is happy. Always on the go, from maintaining the household, working, playing golf, and still managing to spend quality time with the family! Alisha would be lost without her!
Amar Patel
Brother of the Bride
Alisha is thankful for being able to spend more time with Amar the past year. Yes, Alisha does get angry when people mistake Amar for the older, wiser sibling, but deep down Amar does always give the best advice. Amar's ability to make friends anywhere is truly admirable. Amar is full of life and is always a joy to be around. In his spare time he enjoys playing golf with the family and is a competitive sailor.
Ameet's Family
Umesh Shah
Father of the Groom
Ameet's father is always the life of the party - he enjoys music and dancing. You can usually find him with his iPad attached at his hip - he never goes anywhere without it. Ameet's father has always been supportive of his son in all his endeavors. His first priority has always been family, including his large extended family of cousins. He always tries to find ways to bring them together. As an electrical engineer turned motel owner, he is always the person we turn to help fix things that are broken. Make sure you bring a lot of energy to keep up with him!
Harsha Shah
Mother of the Groom
Ameet's mother is one of the most selfless and caring individuals in the world. She goes out of her way to make sure things get taken care, whether it is for visiting guests or helping organize events for her family and friends. She is a deeply religious person who lives her life in a way that embodies those values. She is an amazing cook, enjoys shopping for others, and is looking forward to finally having her oldest son married!
Ankeet Shah
Brother of the Groom
Ankeet is Ameet's younger brother and Ameet's go-to guy for advice on a wide range of topics from tech to fashion. He is one of those people who is always there to provide a helping hand to family and friends. He is passionate about music and a tech/gadget aficionado.
Deepti Vanza
Sister of the Groom
Deepti is Ameet's sister and currently lives in Sydney, Australia with her husband Neil and cute daughter Nayana. She has always been a passionate person who has never shied from expressing her opinions. Although she misses her family and friends back home in the U.S., she is adjusting to life in Australia and making many new friends and even picking up a little bit of the Aussie accent. She is excited to return to celebrate her oldest brother's wedding!
Neil Vanza
Brother-In-Law of Groom
Neil is Ameet's brother-in-law. An Aussie native, he has been a wonderful addition to our family. He is super organized, intelligent, and most importantly takes amazing care of Ameet's sister. As most Aussies, he knows how to have a good time and looks forward to celebrating with everyone!
Nayana Vanza
Niece of Groom
Ameet's niece is just over a year old, but this cutie is ready to party! Her infectious smile can seduce anyone around her. She loves to dance and swim and can't wait to celebrate at her uncle's wedding.
Bridesmaids
Asmita Patel
"Stan"
Smita and Alisha's journey started 13 years ago and has over the years turned into much more than a friendship. Smita and Alisha are inseparable, two peas in a pod, BFFs 4 Life! Smita is married and currently living in Savannah with her husband Mitul and daughter Simryn. Beware Ameet - you may be marrying Alisha, but Smita comes as a package deal. There will be many visits to the Big Apple and Smita has already claimed the guest bedroom.
Ekta Patel
"Akata"
Ekta and Alisha have known each other since their good old days in Atlanta, GA. In the past Ekta has been seen running to the dance floor at the sound of Sean Paul. Ekta is known for her love for Mexican food, getting ready in 15 minutes, and her famous window washing dance. Ekta currently lives in Atlanta with her husband Amit and daughter Anjali.
Payal Shah
"Shasta"
Payal is Alisha's go-to person for anything beauty related. From our days of blonde highlights to gold nail polish we have tested it all. We may not always get in our 3 hour phone calls, but the best part about our friendship is that we always pick up right where we left off, no matter how long it has been. Can't wait to celebrate your wedding Labor Day Weekend!
Ini Shah
"The Jetsetter"
Alisha always looks forward to Ini's vacations because without fail she will get at least one postcard in the mail. Of course it's signed by both Ini and Rini, but Alisha knows to give Ini full credit! Please make sure you update my address after the wedding! Ini currently lives in Atlanta with her twin sister Rini.
Parul Patel
"Payroll"
Alisha and Parul's friendship started in Las Vegas at a mutual friend's bachelorette party. Alisha was immediately drawn to Parul's contagious laugh. If Alisha is every down and needs a pick me up, she I knows exactly who to call to bring her spirits up.
Rini Shah
"Twinsie"
Alisha met Rini thru Ekta in college. Alisha can safely say there is never a dull moment when hanging out with Rini. Alisha looks forward to many new adventures with Rini in the future. Rini and her twin sister currently live in Atlanta, GA.
Punam Dass
"Poopi"
Punam and Alisha have known each other since high school. From our teenage days at Savannah Christian Prep to our days at Emory I've seen Punam grow into a beautiful, smart, genuine woman. Punam lives in NYC with her husband Lalit.
Anurita Dass
"Anu"
Anu and Alisha reconnected just in the past couple of years. Anu is the type of friend who will drop anything for her friends. Whether Alisha needs quick medical advice, a sholder to lean on, or sushi dinner - Anu is just a phone call away.
Sapna Patel
"Sap"
Sapna is Alisha's first cousin and is the perfect mesh between beauty and brains. Sapna is the sister Alisha never had. Even though she is younger Alisha turns to her for advice. Alisha and Sapna have shared countless memories growing up from trips to the Fruit and Spice Garden, Wellington FL shenanigans, and lastly late nights curled up on the couch watching Unsolved Mysteries. Sapna currently lives in Seattle, Washington but Alisha is hoping she moves to NYC for fellowship!
Avani Patel
"Avni"
Avani is Alisha's youngest first cousin. Alisha's fondest memory of Avani is her Savannah visits during her summer holidays. Alisha is proud of Avani's accomplishments including recently graduating from Nursing School. Guess I have one more person to call when I need medical advice!
Angeli Patel
"Angie"
Angie is Alisha's first cousin. Alisha's fondest memory with Angie is their Christmas vacations spent in Homestead, FL. From visits to the Wendy's buffet, late night runs to Walmart, to spending quality time together. Alisha is looking forward to future trips to sunny Miami!
Groomsmen
Rajiv Swamy
"Swamy" - Duke Friend
Rajiv, also known as "Swamy," was Ameet's roommate at Duke for 3 years. Swamy is one of those unique individuals who is able to effectively balance both working and partying hard. Now a respected cardiologist in Pittsburgh, he is married to a wonderful wife named Richa and a beautiful son named Sohan. Rajiv led the planning for Ameet's bachelor party in Cancun.
Rajesh Swaminathan
"DW" - Duke Friend
Ameet has known Rajesh since high school at the North Carolina School of Science & Math. They met the first week of boarding school in Chemistry class and continued to share many of the same classes together. They were roommates for two years at Duke where they shared many memorable times. Rajesh serves as an interventional cardiologist at Cornell and lives in New York with his beautiful wife Susan and two children Neil and Sona.
Rajeev Pandarinath
"Panda" - Duke Friend
Rajeev and Ameet have known each other since high school at NCSSM. They were roommates in college during freshman year along with Rajesh a.k.a. DW. They lived in LA together where Rajeev met his lovely wife Shelpa. Rajeev and Shelpa now live in Washington, DC and have a two-year old son named Rishi. Rajeev is an orthopedic surgeon, so you'll know who to find if you break a leg while dancing in the baraat or reception!
Vivek Kumar
"Teddy Bear" - Duke Friend
Vivek and Ameet have been friends since their college days at Duke. It was at his wedding to his charming wife, Supernita, that Ameet met Alisha. Vivek lives in Atlanta and works as management consultant. He is a master at giving bear hugs and will be happy to provide them to whoever asks at the wedding.
Anand Shah
"Ultimate Guju" - Duke Friend
Anand and Ameet, good friends from Duke, have continued to be close in New York. Anand is currently training in radiation oncology at Columbia. He is married to Deepika, currently in her ophthalmology fellowship at Harvard. If you're into saving money, Anand can provide the best tips on what credit cards to get and where to find the best deals.
Mark Narain
"Laid Back Mark" - HBS Friend
Mark and Ameet attended HBS together, but met in LA prior to starting school. They randomly ran into each other on several occasions while out and about in LA. They remained close in business school and the year after when both returned to LA. Mark is one of the most easy-going guys that Ameet knows and always knows how to have a good time. He is an entertainment executive at Fox Filmed Entertainment and lives in LA with his beautiful wife, Kimberly, and precious daughter, Abri.
Oscar Mak
"O-Mak" - HBS Friend
Oscar and Ameet have been good friends since HBS. When not busy babysitting or working long hours, Oscar enjoys taking a breather to explore NYC restaurants/nightlife and enjoys guy's trips to Vegas. Oscar lives in NYC working at an energy startup with his wonderful wife Sharon and beautiful daughter Emily.
Yaoshiang Ho
"The Ho" - HBS Friend
Yaosh has been a good friend to Ameet over the years since meeting at HBS. Their relationship spans from debating the latest developments in the media industry to making The Hangover look like a Disney movie. Yaosh recently moved to NYC to head business development for The Huffington Post. He also has a passion for foreign affairs and international development, being a private pilot, and yoga. If you're looking for a passionate conversation on almost any topic, be sure to find Yaosh at the wedding.
Sanjay Rao
"The Jetsetter" - HBS Friend
Sanjay has been one of Ameet's closest friends since HBS. Currently a venture capitalist in San Franscisco, Sanjay is one of the humblest, yet smartest guys that Ameet knows. One of his most endearing qualities is being a dependable friend who is always there for others. He lives for the moment and loves to live in spontaneity that makes life interesting.
Shaival Patel
"The Entertainer" - NYC Friend
Shaival is one of Ameet's close friends in NYC. He is always ready to go out and his gregarious personality has helped him make numerous friends all over. He is always ready to make sure everyone has a good time in grand fashion. If you want to know the best places to go out anywhere in the world or know the owners of top clubs, Shaival is the go-to guy at the wedding - he's probably scoped out the best places to go out in Savannah.
Pav Dharwarkar
"The Investor" - LA Friend
Pav, a good friend from LA, knows Ameet initially through his wife Maya, who was friends with Ameet at HBS while she was at HLS. Pav and Ameet become good friends a few years later and have enjoyed hanging out on trips to NYC and Las Vegas for conferences. He runs his own investment fund in LA where he lives with his beautiful wife Maya and daughter Pari.